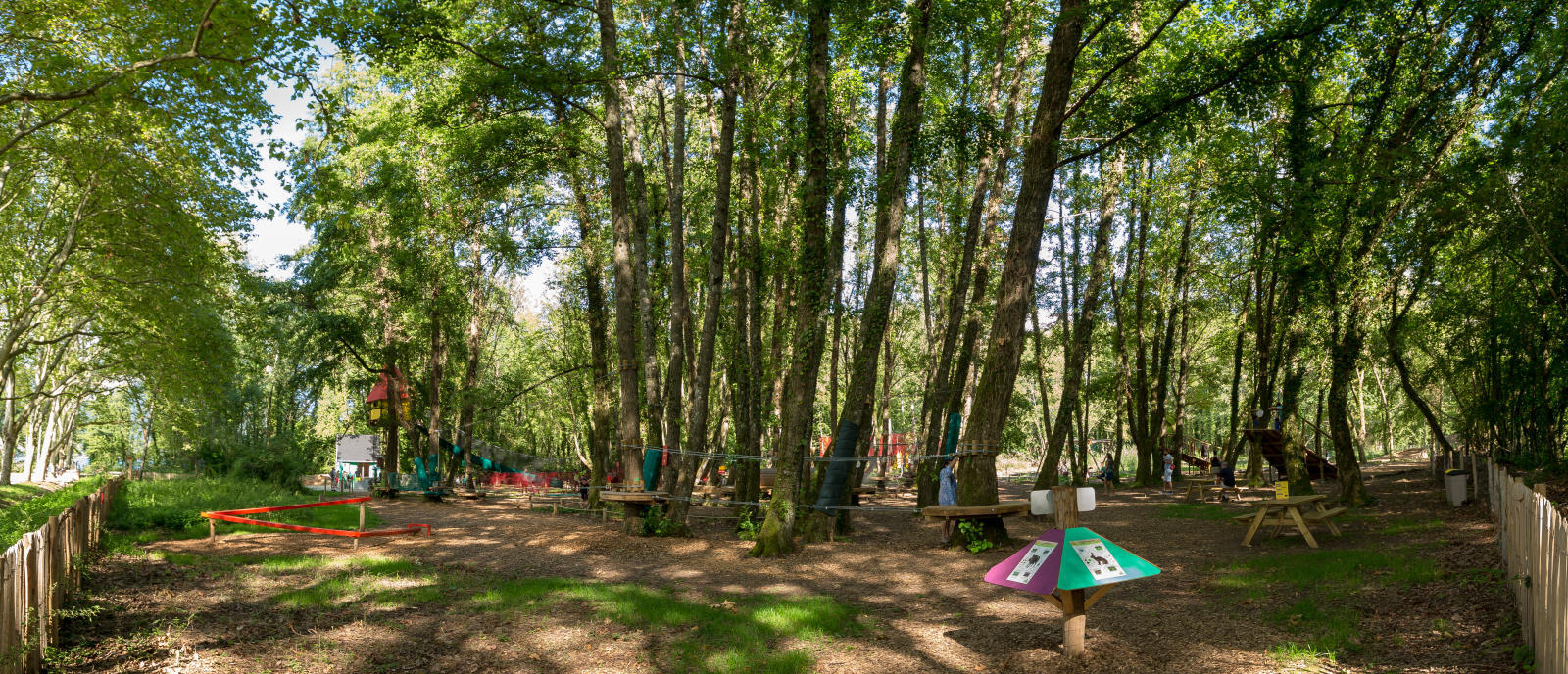 Nos Événements
Découvrez le calendrier des événements qui rythment la saison au Criq'Parc !
Dimanche 29 & Lundi 30 Octobre 2023
Halloween
Attention all little monsters...
Asgard awaits you at the Park on Sunday October 29 and Monday October 30, 2023 to celebrate Halloween! Put on your best disguise, or rather your scariest one, and take part in the free treasure hunt with your Criq'Parc admission from 10am to 6pm.
Who knows, you might just be rewarded!
Reservations required to take part in the treasure hunt.
Samedi 23 Septembre 2023
Fête de l'automne
We're celebrating autumn at Criq'Parc.
Glass of apple juice offered for the occasion!
What's more, children can take part in a creative eco-workshop with you.
Price: park entrance
Duration: full day
Schedule: 10:00 am - 6:00 pm
Mardi 8 Août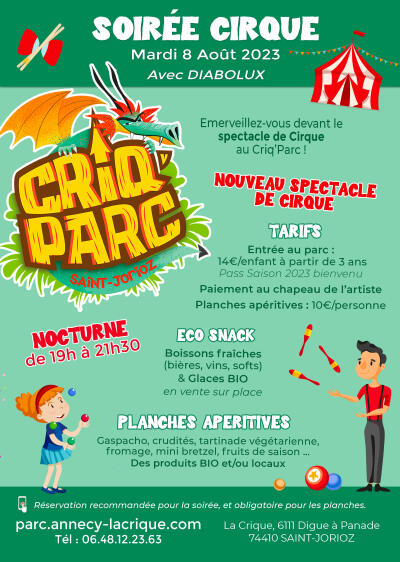 Soirée du Cirque
Entrez dans l'univers du Cirque
Au programme : Nouveau spectacle de jonglerie et bien sûr accès aux jeux du parc.
Les enfants vont passer une soirée enchantée !
Partagez également nos planches apéritives BIO et savourez nos boissons à l'éco-snack du parc (réservation des planches obligatoires).

Tarif : L'entrée du parc + Participation libre (les artistes sont payés au chapeau) & 10€ par personne la part de planche apéritive

Durée : Soirée

Horaire : de 19h00 à 21h30
Mardi 18 Juillet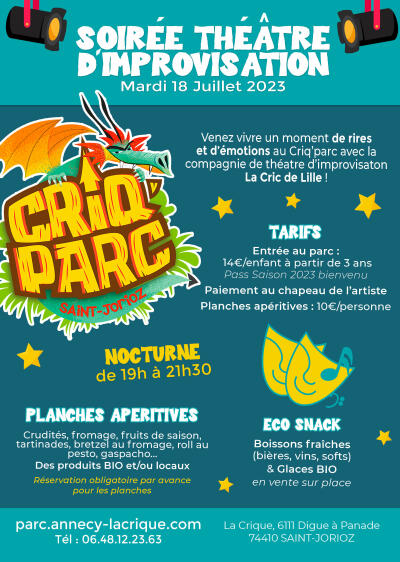 Soirée théâtre d'improvisation
En scène
La compagnie de théâtre d'imrpovisation La Cric de Lille va vous faire vibrer au gré de leurs improvisations ! Un spectacle d'une heure environ qui devrait ravir toute la famille !
Tarif : L'entrée du parc pour les enfants + Participation libre (les artistes sont payés au chapeau : prévoyez de la monnaie)
Possibilité de réserver nos planches apéritives à partager : 10€ par personne la part de planche
Durée : Soirée
Horaires : de 19h00 à 21h30
Dimanche 18 Juin 2023
Fête des Papas
Father's Day
To celebrate Father's Day, dads get free admission to Criq'Parc. Children can climb trees with their dads!
And what's more, dads can help their children make a lovely gift. A creative eco-workshop will be available throughout the day.

Price : park entrance

Schedule : from 10am to 6pm.
Dimanche 4 Juin 2023
Fête des Mamans
Mothers' Day!
To celebrate Mother's Day, moms will be offered free entry to Criq'parc, so children can go trampolining or zip-lining with their moms!
But that's not all! We'll be offering children a workshop in the park, enabling them to make a small recycled creation, which they can then give to their mums.
Price : park entrance

Schedule : from 10am to 6pm
Dimanche 9 & Lundi 10 Avril 2023
Chasse au trésor de Pâques
Attention all Asgard the Dragon fans !!
Come to Criq'Parc on Sunday April 9 & Monday April 10 & take part in the Great Easter Treasure Hunt!
Can you decipher all the nature-themed enigmas to find the chocolate treasure?
FREE trasure hunt with admission to Criq'Parc.

Park entry : 14€/child from 3 years

Free for accompanying adults
ATTENTION: Reservations must be made online, by email or by phone.
Samedi 1er Avril 2023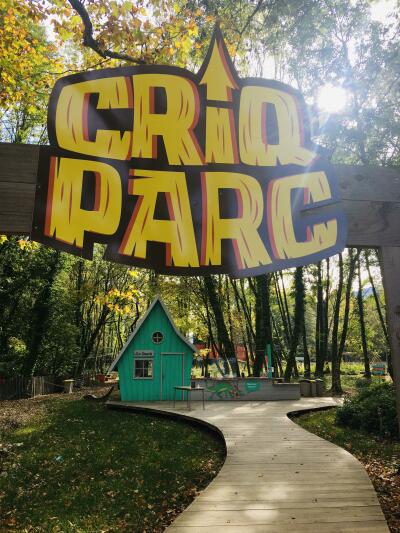 Réouverture
It's off to a 5 th season at Criq'Parc!
Asgard the dragon and the whole team are pulling out all the stops to give you a warm welcome! Are you dreaming of escape and new experiences in the great outdoors? See you on Saturday, April 1!
It's time to return to the wonderful world of Asgard and discover or rediscover all the park's workshops. Rumour has it that there's something new to discover this season!
So, are you ready for adventure?
Come along on Wednesdays, Saturdays, Sundays and public holidays from 10am to 6pm.
The Criq'Parc will be open every day from 10am to 6pm during the Easter school vacations (April 8 to 23).